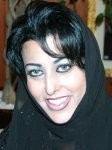 By:Fayza al-Breiki
- Yemen is a country governed by inherited habits and traditions the majority of them have become outdated and forgotten in neighboring Arab countries in the Gulf for instance. But in Yemen we still practice them because they have become a custom, and the custom in the Yemeni traditional understanding is to keep sticking to it even if it harms us.
I donít perceive what response to my article will be from the sick-minded some who will change the article into popular condemnation or infidelity or fomenting or libel, if there is not inside his mind a brain that has been buried and become invalid in a time when thinking has developed and communication is done via the satellites. But we are still giving opinions on what we are ignorant in, teach what we do not know and say what we do not understand.
No one is not connected to habits and traditions and we cannot deny the ones who are proud of their adhering to them, but to render the habit to deformity is what is not accepted by norm or reason or logic or religion.
When a Yemeni woman nominated herself to elections she did not focus on taking advantage of the opportunity to prove her existence but rendered herself to just an illusion that did add to her nut bigger and bigger margin. She has changed her defending of the woman and her political rights to a personal fight against the person of the president. She feigned to have forgotten or forgot that has it not been for the presidentís era and wisdom she would not have dared to be his contester and to experience an opportunity there is no similarity to in the biggest Arab country in advancement and development as Egypt, and other countries as Lebanon, Tunisia and Kuwait. The Yemeni woman has imprisoned herself in confinement of marginalization when she departed what is useful and demonstrated her fanaticism and violated the familiar in behaviors not fit for a woman nominating herself to the post of president of a state dominated by the tribal characteristic. How will the woman convey her image to the outside world as a president ruling 22 million people while she could not resist words spoken against her by this man or that? I do not mean by this that the woman has to keep silent and her head into the sand. On the contrary. There are thousands of other methods she can defend herself and take her right in the image of educated and cultured woman. How can she convey her real picture on behalf of her gender if we behave the way the women during the pre-Islam period? It was supposed the Yemeni woman to concentrate on changing the Yemeni manís view of her, from a talkative woman, subservient and weak, not diplomatic and easy to play with her nerves to a strong woman taken as an example. Are we not from the dynasty of Bilqis who ruled Yemen under very difficult circumstances and situations and entered history through the largest of its gates? How then we show the world that we are much backward women? The Yemeni woman, before knowing her rights and duties, has to know the limits of her behaviors and to know the rights of others.
Obtaining of rights is not achieved with a gun and a sword otherwise we are not forced to nominate ourselves and speak of democracy because democracy doers not acknowledge the savage and those carrying weapons around the clock and those who solve their problems by the use of force. Democracy is a word and opinion we canít enforce by force but through consultation and understanding to convince the other party of our viewpoint. Otherwise we will become like animals running day and night in quest of preys when we feel hungry or when provoked by other opposing parties and we in turn attack any prey. The country is governed by a constitution and law and we are not living in a jungle. It is quite enough of honor for the Yemeni woman that she contested a competitor of a president who ruled Yemen for 28 years, though she could not get the right of recommendation or victory. She the honor running and practicing democracy in the Yemeni arena and hence entered the history with a first honorable step. How can she then wipe out her dignity and the honor of her competition by herself? The Yemeni woman fist has to learn the way of political diplomacy before indulging into politics. The politician is not just joining an opposition party or with the authority or a number of articles she published in newspapers. She as a woman and a female the Arab man will not look at her from the first time as if a supernatural being and they have to support her and listen to whatever she calls for unless she imposes herself by force, but not the physical force. The time of beating has gone. The educated womanís voice is her pen and the strength of her personality without violence and this is her password to the world, by her well-studied acts and her diplomatic steps to enter the political action.
The political arena looks for women entertaining high capability of convincing and not surrendering and not the crocodile tears which men describe us with in order to obtain what we need through arousing sympathy of others. In politics when a woman cries because someone raised his voice or he or offended her will not change into an issue of public opinion or an issue on which the entire Yemeni society depends, because this has insulted that or raised his voice against her. In this case the political field changes to personal status court where we forget about the conditions of the people who are in need of us. In that way and by adopting this style in our behaviors without wisdom or reason we will be helping the man to be able to divert our attention from the message we endeavor with to prove our existence in the political arena. Thus in no time we will be changed to an easy instrument that can be provoked and our issue then changes against us. We have to control our temper and put our nerves in a freezer but not to a degree of not melting at all.
I fully admit the task is not that easy for every woman entering the field of politics in Yemen in particular and the Arab homeland in general. We have first to change ourselves as women and then we call with the highest pitch of our voice that we deserve fully to have a status every man and every woman to be proud of and that our strife has given its fruit.
A word to my brother the man. Be merciful with us for we are not a kind of goods to be sold or bought and will not be so. Our voice will reach to where you do not expect and then you will a woman at the top of glory. You may not know that but we are insistent on reaching that. We are your mothers, sisters and daughters. We have given birth to your daughters and sons so be kind to us with a greeting from a heart to heart.
Fayza al-Breiki is a Yemeni businesswoman and writer living in Britain.
She can be reached at (
[email protected]
)