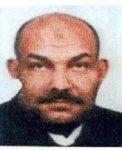 Almotamar.net, Reuters
- Yemeni official source from the Higher Security Committee in Yemen said Thursday security forces have killed an Egyptian man in exchange of fire during the attempt to arrest him as part of tracking down the suspects involved in the suicide car bomb last Monday and resulted in the killing of nine persons including seven Spanish tourists.
The source said security forces attacked Wednesday evening a place where the Egyptian man was hiding or those terrorist elements that support him in an apartment in the northern quarter of the capital. He clarified that during the attempt to enter the apartment to arrest him the security force was confronted with strong resistance by him as he started firing and throwing hand grenades which resulted in the wounding of an officer and five soldiers and the killing of the terrorist who was inside the apartment.
The source said the killed terrorist is called Ahmed Basyouni Dwedar, an Egyptian and the security forces found inside the apartment a number of forged passports and identity cards, tools used in forgery suspected liquids and substances inside plastic containers that are being examined to know about their contents. Security authorities say investigations confirm that the man is one of the leading terrorist elements that took part in the planning for the terrorist operation in Mareb last Monday.
President Ali Abdullah Saleh and other senior officials have said al Qaeda was behind the bombing.
A government official told Reuters the Egyptian had lived in Yemen for several years and was married to a Yemeni woman.
Security forces were also trying to track down other suspected militants believed to be involved in the attack, the official said, without giving further details.
The Higher Security Committee appeals all the citizens to report to security authorities any information on the terrorist elements and their whereabouts and warn against sheltering any of criminal elements. The source said anyone hiding those elements is considered accomplice in the criminal acts perpetrated by those elements and praised at the same time the citizens cooperation during carrying out this operation.