no comments in "Sci-Tech"

Yemen launches polio campaign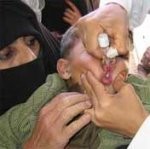 almotamar.net
- The national campaign against polio begins Saturday. The campaign is launched by the Yemeni Ministry of Public Health and Population on 15-17 this month in cooperation with the World Health Organisation and targets 4 million children all over Yemen.
In a statement to almotamar.net Health Undersecretary for health care said carrying out the campaign comes in the wake of spread of polio virus in a number of countries, among them Nigeria, India, Chad, Somalia, and Sudan and he ganger that may come from neighbourly countries, taking into consideration that migration and asylum are still going on across Yemeni borders from those countries infected with this dangerous virus.
---

An Accidental Cure for Iraq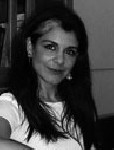 Doctors use the word "crisis" to describe the point at which a patient either starts to recover or dies. President George W. Bush's Iraqi patient now seems to have reached that point. Most commentators appear to think that Bush's latest prescription – a surge of 20,000 additional troops to suppress the militias in Baghdad – will, at best, merely postpone the inevitable death of his dream of a democratic Iraq. Yet as "Battle of Baghdad" begins, factors beyond Bush's control and not of his making (at least not intentionally) may just save Iraq from its doom.