comments in
"Yemenis abroad"

Yemeni embassy takes part in Gulf Child Day
Almotamar Net - DOHA-Yemeni embassy to Qatar and a number of Arab embassies took part on Thursday in the activates of Gulf Child Day festival under the slogan, (my message to the world is love and peace).

The festival expresses the importance of living with peace for all nationalities and religious.
The Yemeni children participants presented a number of clothes shows, songs, and dances.

More from "Yemenis abroad"
---

An Accidental Cure for Iraq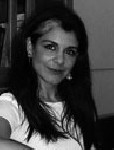 Doctors use the word "crisis" to describe the point at which a patient either starts to recover or dies. President George W. Bush's Iraqi patient now seems to have reached that point. Most commentators appear to think that Bush's latest prescription – a surge of 20,000 additional troops to suppress the militias in Baghdad – will, at best, merely postpone the inevitable death of his dream of a democratic Iraq. Yet as "Battle of Baghdad" begins, factors beyond Bush's control and not of his making (at least not intentionally) may just save Iraq from its doom.