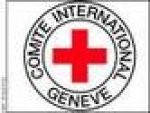 Almotamar.net
- An official source revealed on Saturday that Yemeni authorities received a note from the International Committee of the Red Cross (ICRC) mentioning that American forces are detaining 16 Yemeni citizens in Iraqi prisons since the Anglo-American invasion of Iraq five years ago and that no charge has been directed to them and have not stood trial.
The source told almotamar.net that the ICRC says the situations of the prisoners are very difficult and their health condition is in a state of continuous deterioration, indicating that he met the Yemeni prisoners during one of his visits to a number of Iraqi prisons to see situations of prisoners there the beginning of this year.
According to the memo of the ICRC received by the Yemeni ministry of human rights the imprisonment of the Yemeni citizens were among storming campaigns carried out by American forces against some residential quarters in Baghdad and Basra to arrest Arab residents there. American forces justifications for arresting Arab residents in Iraq was under allegation that they were present in Iraq for resistance, indicating that the Yemeni prisoners mentioned that they were in Iraq three years before the American invasion and some of them were working in trade.
The ICRC says the prisoners in the Iraqi prisons are suffering from difficult health conditions, including the 15 Yemeni prisoners.
This comes at a time the American authorities are faced with sharp criticisms by human rights organisations the world over because of their unjustifiable invasion of Iraq and violations of human right in Iraq.