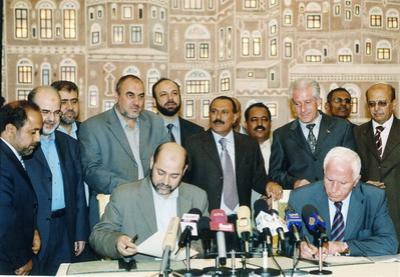 AL welcomes signing of Sana'a Declaration between Fatah and Hamas
Almotamar.net - The Arab League (AL) has welcomed Sunday the signing of Sana'a Declaration between the movements of Fatah and Hamas to begin the dialogue based on the Yemeni initiative.

The AL Secretary General Amru Mousa, in a press release reported by the Kuwaiti news agency KUNA, described the agreement as " a positive step toward healing the Palestinian rift", expressing his hope of the beginning of the Palestinian dialogue in an immediate form in the manner enabling the Palestinian people to face the difficult challenges that the coming period submits in the light of achieving the required progress in the track of the Palestinian Israeli negotiations.

Mousa has also praised the efforts exerted by the Yemeni president Ali Abdullah Saleh that led to signing the agreement. He indicated that following up the subject will be among the major issues to be discussed at the Arab summit that will be held in Damascus next week.

The movements of Fatah and Hamas had earlier on Sunday signed Sana'a Declaration by accepting the Yemeni initiative for healing the rift in the national Palestinian rank and enhancement of the Palestinian unity for the achievement of the Palestinian people interest and serving their just cause.


---

An Accidental Cure for Iraq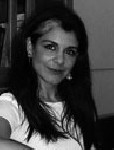 Doctors use the word "crisis" to describe the point at which a patient either starts to recover or dies. President George W. Bush's Iraqi patient now seems to have reached that point. Most commentators appear to think that Bush's latest prescription – a surge of 20,000 additional troops to suppress the militias in Baghdad – will, at best, merely postpone the inevitable death of his dream of a democratic Iraq. Yet as "Battle of Baghdad" begins, factors beyond Bush's control and not of his making (at least not intentionally) may just save Iraq from its doom.