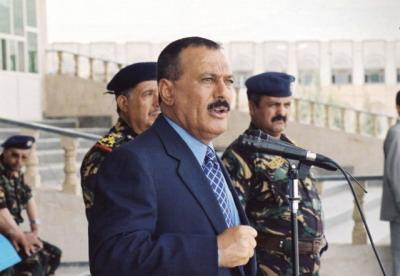 President affirms necessity of qualitative structure of ant-terror forces
Almotamar.net - President Ali Abdullah Saleh. Commander in Chief of the armed forces affirmed Monday the necessity of taking care of the developed qualitative building of the anti-terror forces and all security apparatuses and fighters of the military establishment.

During his visit to the central security camp on Monday the president praised qualification, supply and efficiency the anti-terror forces have reached for accomplishing their tasks in combating terror.

President Saleh affirmed the leadership attention and interest in the armed forces and security and in development of their living standard, pointing out the great roles those fighters undertake for preserving the gains and achievements and stabilization the climates of security, stability and public peace in the society.

He said the security and defence establishment is the safety valve of the national march and the great symbol of the national unity.

The president urged personnel of the central security to more training and qualification in different security specialties the nature of their job and carrying out their duties require. He pointed out that security is the essence of development and there is no development without security and without such faithful men sincere for their duty.

The president has at the beginning of his visit got acquainted with programmes of training and qualification of the new conscripts in the camp and specialization courses held for members of the camp in the use of weapons and in fighting terror.

---

An Accidental Cure for Iraq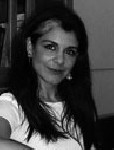 Doctors use the word "crisis" to describe the point at which a patient either starts to recover or dies. President George W. Bush's Iraqi patient now seems to have reached that point. Most commentators appear to think that Bush's latest prescription – a surge of 20,000 additional troops to suppress the militias in Baghdad – will, at best, merely postpone the inevitable death of his dream of a democratic Iraq. Yet as "Battle of Baghdad" begins, factors beyond Bush's control and not of his making (at least not intentionally) may just save Iraq from its doom.