Sudanese official arrives in Sana'a
almotamar-net - SANA'A-Ahmed Bilal Othman, an envoy of Sudanese president arrived here in an official visit to hand over a letter to President Ali Abdullah Saleh from his Sudanese counterpart Omar Hassan al-Bashir.

The Sudanese official said that the letter deals with an invitation for the president Saleh to partake in the annual Arab summit that would be held in Khartoum on 28th March.

Comments:
gamar (Guest)
HI this intersting web sait and usefull .ihope to find alot of information about yemen beacause we love this country . also we went to applay thanks for you ,we love you gamra
---
bant al yemen (Guest)
i like all yhe artical in this pAGE .SO I WANT TO THANK YOU
---
---

An Accidental Cure for Iraq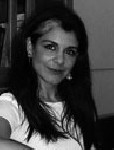 Doctors use the word "crisis" to describe the point at which a patient either starts to recover or dies. President George W. Bush's Iraqi patient now seems to have reached that point. Most commentators appear to think that Bush's latest prescription – a surge of 20,000 additional troops to suppress the militias in Baghdad – will, at best, merely postpone the inevitable death of his dream of a democratic Iraq. Yet as "Battle of Baghdad" begins, factors beyond Bush's control and not of his making (at least not intentionally) may just save Iraq from its doom.