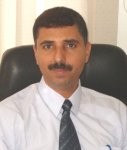 Almotamar.net
- Head of the Information Office of the General People's Congress (GPC) TaRreq AL-Shamy on Thursday described evasion of the opposition Joint Meeting Parties (JMP) from dialogue and resorting to trouble the public peace as political bankruptcy of the parties allied in the JMP which do not possess any realistic vision or programme except resorting to sit-in and agitation of the street at the expense of development and investments and also to sow the seeds of sedition and hatred among the society.
Al-Shamy has further said parties of the JMP have not offered or put forward any issue concerns the society on the dialogue table and they revoked pledges and agreements signed on, the latest of which was the agreement of principles and the document of issues and controls of dialogue.
Al-Shamy nevertheless reiterated the call on the JMP to return to dialogue in harmony with the document of issues and controls of dialogue and to put all issues on the dialogue table if it has a genuine vision instead of instigating seditions and agitating the street and destabilizing security and peace of the society.