no comments in "International"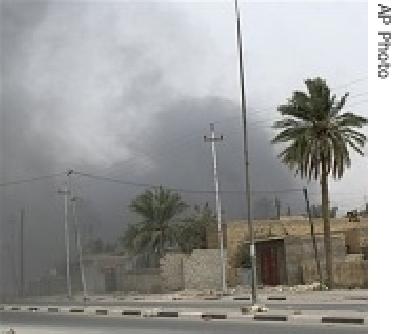 Death Toll Rises in Iraq in Clashes Between Government and Shi'ite Forces
Almotamar.net - Iraqi authorities say the death toll from five days of intense fighting between Iraqi forces and Shi'ite militias has surged to more than 200. Many of the casualties have occurred in Baghdad's Sadr City, a stronghold of militias loyal to Shi'ite cleric Moqtada al-Sadr. A spokesman for the Iraqi Health Ministry says at least 75 people have been killed and nearly 500 wounded in clashes and U.S.-led air strikes.
There are reports that dozens of policemen in Sadr City surrendered their weapons to Sadr's forces, saying they could not fight their own people.
Fighting between Iraqi forces and Shi'ite militias has intensified since Tuesday, when Prime Minister Nouri al-Maliki ordered a crackdown on militants in the southern city of Basra.
Witnesses in Basra say eight people were been killed in a U.S. air strike Saturday.
The report comes a day after U.S.-led coalition aircraft joined Iraqi military ground forces for the first time in their effort to crack down on the militias.
Prime Minister Maliki has extended until April 8th a deadline for militant fighters to surrender their weapons, in exchange for money.
The militias have told foreign news agencies they will not accept Mr. Maliki's offer.
President Bush said Friday the fighting against the Shi'ite militias represents a "defining moment" in the history of a free Iraq. He calls the developments a necessary part of the development of a free society.
Militants have been bombarding the Green Zone since Sunday. At least two Americans have been killed in the attacks, and the U.S. State Department has urged all U.S. Embassy personnel to stay inside reinforced buildings.


More from "International"
---

An Accidental Cure for Iraq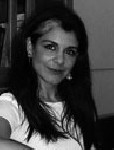 Doctors use the word "crisis" to describe the point at which a patient either starts to recover or dies. President George W. Bush's Iraqi patient now seems to have reached that point. Most commentators appear to think that Bush's latest prescription – a surge of 20,000 additional troops to suppress the militias in Baghdad – will, at best, merely postpone the inevitable death of his dream of a democratic Iraq. Yet as "Battle of Baghdad" begins, factors beyond Bush's control and not of his making (at least not intentionally) may just save Iraq from its doom.