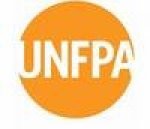 Almotamar.net
- Public Health and Population Undersecretary Jamila al-Raee stressed Tuesday the necessity of paying attention to midwives working in the rural villages due to their important role in reducing fatality of mothers and children. She affirmed readiness of the ministry to approve the employment description of the midwives in addition to beginning soon a national project for training and qualification of midwives.
Al-Raee remarks came in her address to the ceremony given Tuesday by the National Society for Midwives in Yemen.
On his part the representative of the United Nations Population Fund (UNFPA) in Yemen Hans Obdein mentioned in his address that Yemen urgently needs 5 thousand midwives of the total needed number of 20 thousand midwives to face expected averages of mothers fatalities. He said that the latest statistics point out that there is one midwife for every 12 thousand women in the governorates of Yemen. He said in the capital there is one midwife for every 900 women, pointing out that is reflected on raising the average of mother fatalities to 365 women out of every one-hundred thousand live birth.
Chairwoman of the National Society of the Yemeni Midwives Huda Jahlan said the midwives are the first key for offering reproductive health services and the health of the mother and the newly born as well as the health of the family. She said that since its establishment in 2004 the society managed to increase the number of midwives joining the society from 117 to 241 in December in 2007.