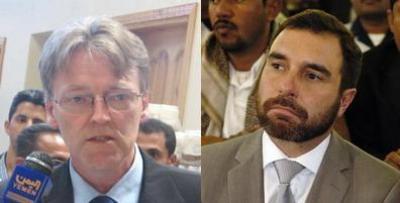 IFES & NDI affirm preference of independents in revising voter records
Almotamar.net - American National Democratic Institute (NDI) and the International Foundation for Election Systems (IFES) on Wednesday expressed their feeling of pride for participating in the parliamentary elections in Yemen scheduled in April next year , confirming the importance of the stage of revising voter records for producing a transparent electoral record.

While the Executive Manager of IFES in Yemen Peter Williams said the international community watches these elections, the Director of NDI Peter Dimitrov called on international organisations and many ambassadors of Arab and friendly countries to offer help and assistance to these elections. He praised the democratic development in Yemen by saying that Yemen is the only country in the region that presented competitive presidential elections.

At the ceremony of inaugurating the stage of revising voter records for 2008 held in the capital Sana'a Wednesday Dimitrov said he feel the pleasure and happiness for the democracy in Yemen is in trustworthy hands.

In his mentioning about precedence of the NDI in many countries and periods of which in Yemen Mr Dimitrov expressed his joy for his being working in Yemen, the country advanced in this democratic field during the past decades. Dimitrov also said the opportunity is available for all political forces to participate in this field and Peter Williams stressed the importance of their participation is confined to observation and offering challenges. He pointed out that the process of registering voters by party members opens the way for many criticisms and allegations about the electoral record containing of repeated names and of younger ages, praising the efforts of the Supreme Commission for Elections and Referendum (SCER) in the preparation for the process of revising the voter records.

The Director of IFES affirmed in his address to the event stressed the necessity that independent workers should do the actual and field work and their participation should not be partisan one. He has also held the SCER responsible for taking arrangements to secure records free from mistakes and for sending a strong message to any person working at voter records. The international official also showed his understanding of the difficulty of satisfying all the parties even with assigning education employees instead of parties workers, considering the updating of voter record an opportunity for proving impartiality of the SCER.

---

An Accidental Cure for Iraq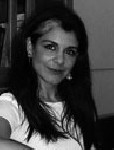 Doctors use the word "crisis" to describe the point at which a patient either starts to recover or dies. President George W. Bush's Iraqi patient now seems to have reached that point. Most commentators appear to think that Bush's latest prescription – a surge of 20,000 additional troops to suppress the militias in Baghdad – will, at best, merely postpone the inevitable death of his dream of a democratic Iraq. Yet as "Battle of Baghdad" begins, factors beyond Bush's control and not of his making (at least not intentionally) may just save Iraq from its doom.