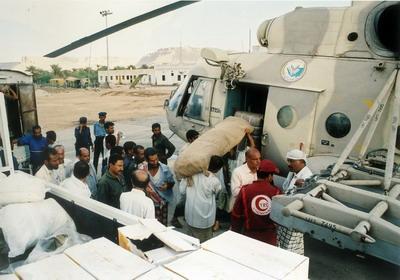 Field committees to determine volume of torrents damage
Almotamar.net - Official sources said Monday that directives issued by ranking authorities in the capital mayoralty and all governorates of Yemen for collecting donations in kind of tents , blankets , food stuffs and medicines and to send them to the affected areas in the governorates of Hadramout and Mahara in the eastern part of the country.

In this context the supervising committee assigned with following up efforts of rescue and relief in the areas damaged by the disaster of rains and torrents chaired by deputy prime minister for interior affairs Sadeq Amin Abu Ras formed a number of field work teams and basic committees s so that to double efforts for rescuing the citizens and offer relief to those affected by the rainfall and torrents.

It is scheduled that the field work teams and the committees would undertake the tasks of checking damage in the districts of the Valley and the desert in Hadramout and opens all the roads connecting the districts with the rest of neighbouring governorates and themselves,

The latest statistics point out the death of 64 persons in Hadramout province and the destroyed houses 1200 and 10000 persons became homeless in addition to sweeping of agricultural lands completely, and the extinct of large number of cattle.

---

An Accidental Cure for Iraq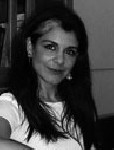 Doctors use the word "crisis" to describe the point at which a patient either starts to recover or dies. President George W. Bush's Iraqi patient now seems to have reached that point. Most commentators appear to think that Bush's latest prescription – a surge of 20,000 additional troops to suppress the militias in Baghdad – will, at best, merely postpone the inevitable death of his dream of a democratic Iraq. Yet as "Battle of Baghdad" begins, factors beyond Bush's control and not of his making (at least not intentionally) may just save Iraq from its doom.