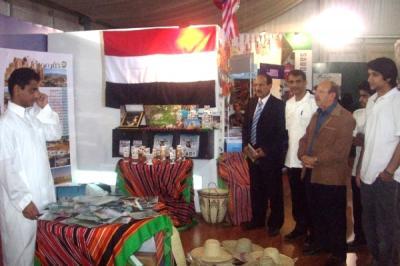 Yemen takes part in OIC's International Cultural Exhibition
Almotamar.net - The Yemeni Consulate in the Saudi city of Jeddah recently took place in the International Cultural Exhibition held by the Organisation of Islamic Conference OIC in Jeddah Festival which comes as part of activities the OIC holds in celebration of the elapse of 40 years on the organisation founding.

According to the deputy of the General Consul Yahya al-Wadie Yemen's participation with a distinguished pavilion including photos of landscapes from various areas of Yemen, displayed to the visitors what Yemen entertains of diversified climate and terrains as well as spectacular archaeological, religious, tourist and natural landmarks, the most prominent of which is the cultural, social and professional climate Yemen is distinguished with.

Al-Wadie also said, in a press release obtained by almotamar.net, the exhibition included various models of houses embodying the architectural art in Yemen in addition to some products skillfully made by the Yemeni professional represented by clay and ceramics utensils and other products Yemen is reputed of.

Assistant Secretary General of the OIC ambassador Abdullah Abdulrahman Alem has earlier opened the cultural exhibition of the OIC states. It contains samples of folkloric products, textiles and professional works in addition to photos and books informing on cultures and civilizations of the Islamic world.


---

An Accidental Cure for Iraq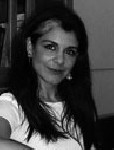 Doctors use the word "crisis" to describe the point at which a patient either starts to recover or dies. President George W. Bush's Iraqi patient now seems to have reached that point. Most commentators appear to think that Bush's latest prescription – a surge of 20,000 additional troops to suppress the militias in Baghdad – will, at best, merely postpone the inevitable death of his dream of a democratic Iraq. Yet as "Battle of Baghdad" begins, factors beyond Bush's control and not of his making (at least not intentionally) may just save Iraq from its doom.